Keep all graphs on the same page:
You can add the graphs to the Favourites and remove them in just one click. Mix and shuffle graphs from different markets and sports.
For instance, you can gather all football teams playing at home: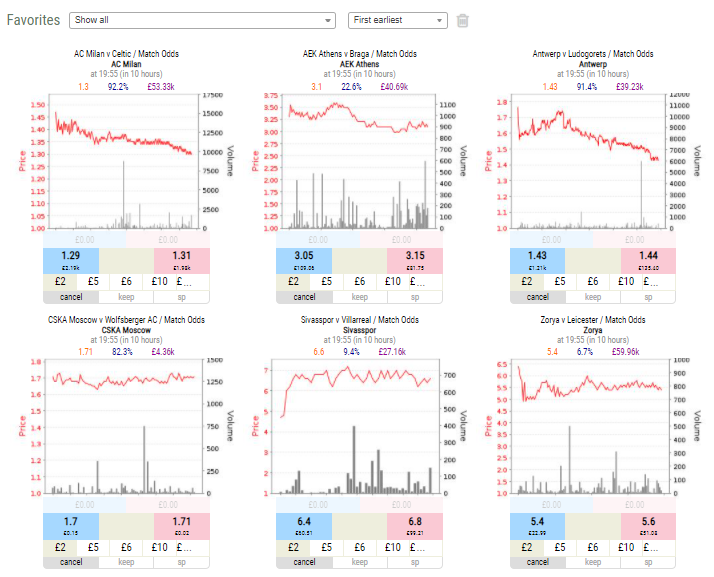 Or all favourites from today's horse races: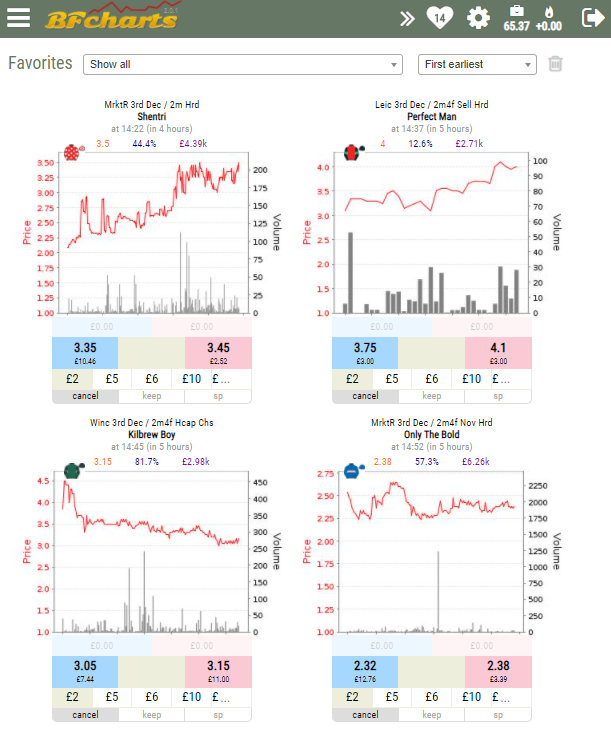 For BetFair users:
Place bets with one click and track your progress by looking at the list of matched/unmatched bets and the statement.
Read horse racing form and silks, current soccer score, last traded price, market and selection volume - all on the graph!
BFCharts is a 100% verified and authorised betting service that allows you to keep all important Price/Volume graphs on a single page. You can watch them refresh in real time, place bets and cash out at convenient moments.
Historical Graphs
This is a unique feature of BFCharts!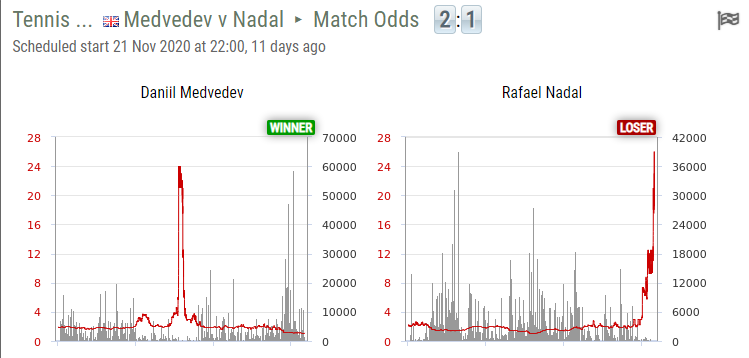 You can access Price/Volume graphs for historical markets recreated from the actual price and volume data downloaded from BetFair.
As a holder of BetFair's Historical Data Licence, we store hundreds of thousands of historical markets and deliver these data in a convenient way for you to look at.
By analysing historical graphs, you can identify the opportunities for opening a bet and trading out later. All events are different, but at the same time, many show a similar behaviour at certain points in time.